PRODUCTION AND REPRESENTATIVE PROGRAM:
WASTE WATER TREATMENT PLANTS (WWTP)
The production of waste water treatment plants is in cooperation and under licence of  Czech world wide known producer TOPOL WATER s.r.o. We offer compact container models up to 500 PE (PE – people equivalent) or in combination of more lines up to 1200 PE. TOPAS WWTPs are very suitable because they are dug into ground, smoothly fitted in the enviroment, low energy consumers, without bad odours, silent, simple instalation and minimal maintenance.
Using modern technology, WWTP can be controled and supervised through a smartphone apllication. Very convinient for:
Public facilities (schools, business buildings, restaurants, residential buildings, farms….)
Detached buidings (gas stations, hotels, camps…)
Recreation buildings (spa, sport centers, mountain vilagges…)
Industrial buildings (factories, warehouses, movie studios…)
Function of WWTP is based on SBR technology (Sequence Batch Technology) and it provides  effluent quality in accordance with  all EU norms and demands:
Biological oxygen demand (BOD5) –  8 mg/l
Chemical oxygen demand (COD) – 30 mg/l
Total suspended solids (TSS) – 8 mg/l
Total nitrogen (Ntot) – 10 mg/l
Total phosphorus (Ptot) – 5 mg/l
Efficiency of treatment – 87%-95%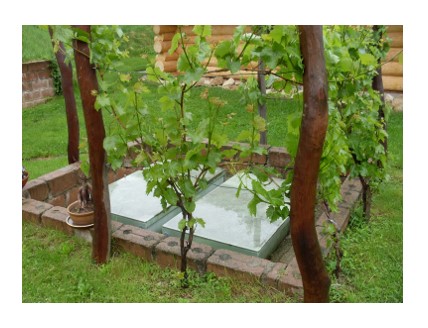 All WWTPs have possibilities of upgrading with optional items in purpose of increased effluent's quality:
sand filter
diminuation of phosphorus up to 2 mg/l
clorination system
UV lamps desinfection
Bigger WTP are  complex and has been designed in range of 1000 PE up to 50.000 PE in MONOBLOK and FLEXYDIBLOK variations, with one or two reactor lines.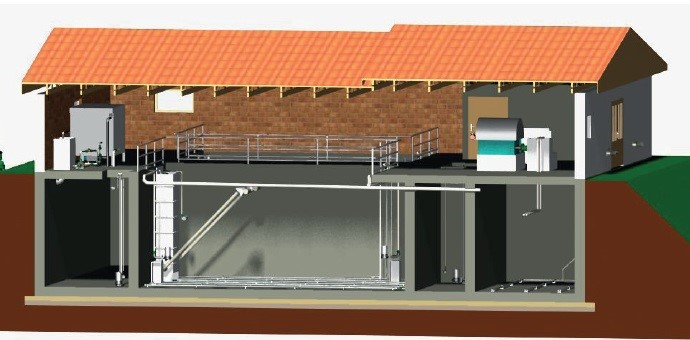 These plants are designed for settlements with more population , with different influent features, diverse effluent quality requests considering strategic settlement location: near natural water source, proximity of protected National parks, proximity of feeding and drinking place for animals, proximity of agricultural lands of high quality e.t.c.
Construction of of such WWTP means very serious approach to design and project in complete, considering all factors may have influence on effluent quality. So, eache and every WWTP is unique and made upon special investor requests. WWTP have many additional possibilities and upgrades in secondary and terciary treatment such is additional sludge dewatering even from other plants located on bigger distance. Dry sludge can be used as organic fertilizer of the highest quality.
For supervision and control of big WWTP has been used SCADA technology solution of new generation, with numerous alarms, accident prevention systems, emergency tanks, spare and emergency pumps enabling reaction of maintenance team in shortest time possible.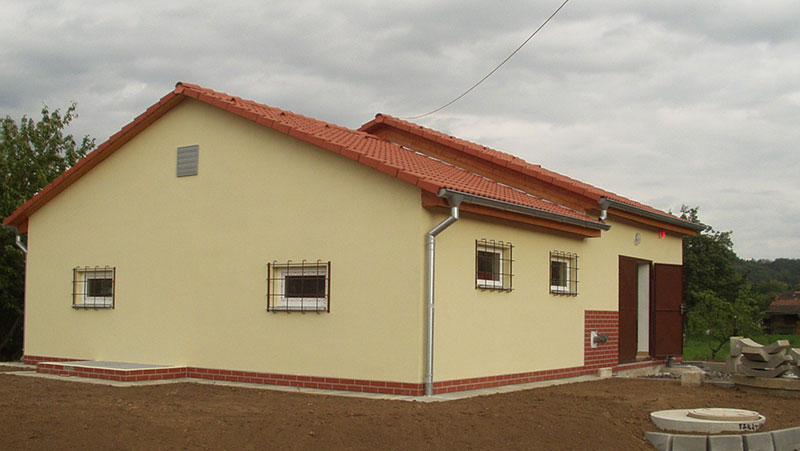 For all above mentioned, we gain the trust of our precious clients:
BWC Ugrinovci and Batote plant – 80 PE each
HIDROELEKTRANE Neretva, Mali Zvornik – 50 PE
UN DEVELOPMENT PROGRAM FOR RURAL REGIONS Belgrade – 30; 40 and 50 PE + UV
TEKNOX – CAT, Vrcin – 50 PE
CHINA COMMUNICATION AND CONSTRUCTION CO. Belgrade – 80, 250 PE
CHINA BRIDGES AND ROADS COPRPORATION CO. Belgrade – 250 PE
POWER CHINA CONSTRUCTIONS CO. Belgrade – 80 PE
MILANOVIĆ TRETMAN VODA Kragujevac – 65 PE
STANDARD GAS Odzaci – 10 PE
NIS Novi Sad, Elemir plant – 8 PE
KOPAONIK MOUNTAIN RESOURT Srbrnac, Brus – 3000 PE
A lot of people having weekend houses by the lakes…
For more technical info and leflets of WWTP's, please contact our mail or simply click on the following link.

LIGHT LIQUID SEPARATORS
Light liquid separator serve for separation of liquids with specific weight 600-900 kg/m3 (car fuel, car autpour oil, detergents from carwashing stations) from rainwater which wash away these liquids from parking places, streets and highways, gas stations, self-servig carwash stations.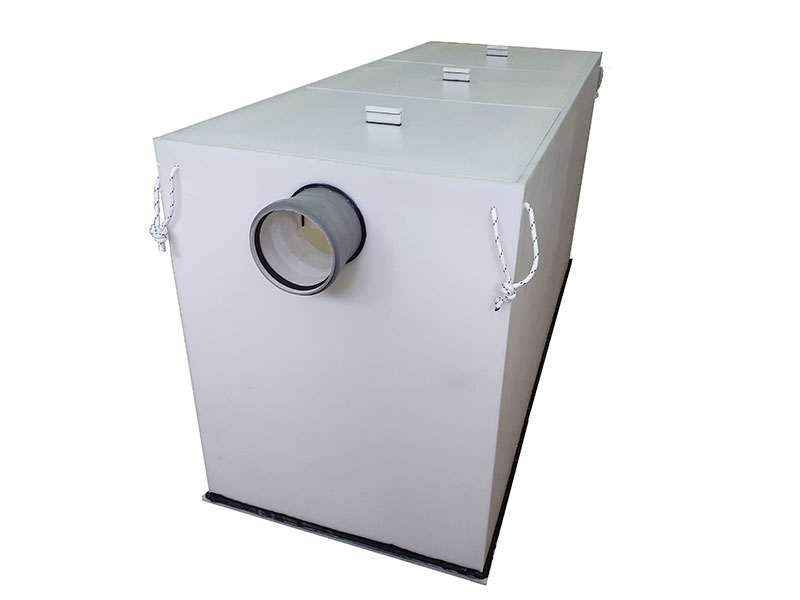 They are projected in totally upon SRPS EN 858 standard norms and built from pressed polypropylene plates. Our separators are square container shape.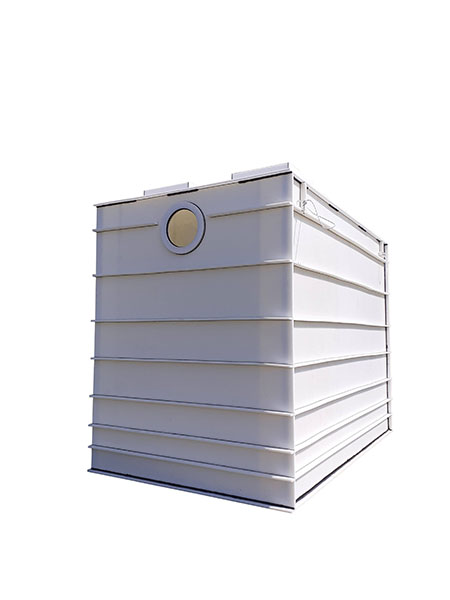 Light liquid separators are class I and class II devices and they had integrated sludge trap for solid pollution sediments, gravity separation chamber for light liquids and coalescence insert  cartridge to perform confluence of smallest light liquid droplets to form larger drops. In that case oils pollutants that need to be separated rise to the water surface in the separator when reaching a certain drop size merging with previous separated oil.
Because od underground water circulation separators need to be installed in concrete corsets, but maintenance entrances systems remains very approachible. Smaller models have complete removable top lid and bigger have specially designed service entrances in both chambers. Separator for light liquids has been designed for easy service, pumping out all sediments and pollutions from sludge trap and latter on pumping out all light liquid from gravity separation chamber without interference of regular separator function. The capacity is in the range of 3 l/s up to 250 l/s fluction. The option of integrated bypass has been left for mounting in case of overflows or increased water flows.
Adventages of BWC light liquid separators: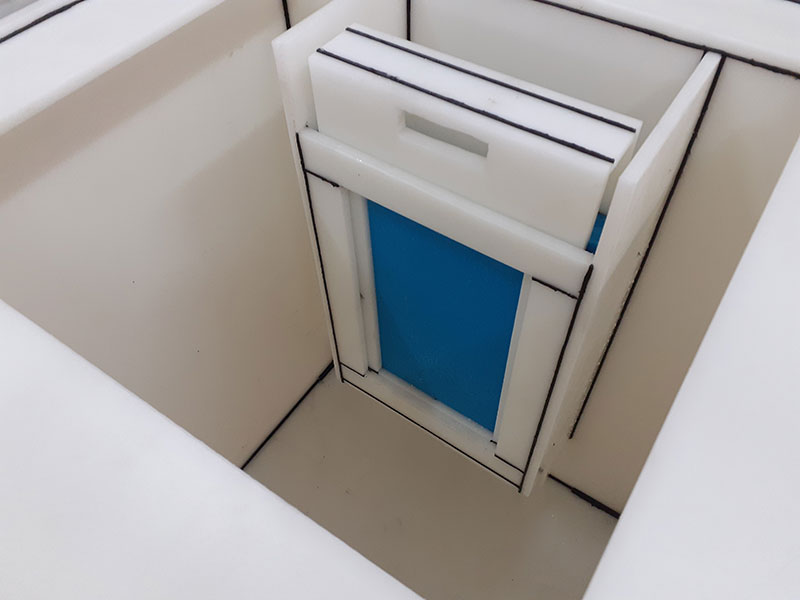 Pressed plastic plate as basic material can guarantee longlife, big resistance of all types of chemical liquids and avoiding expensive internal coating;
Easy maintenance, simple approach to chambers, easy coalescency cartridge cleaning with compressed air or water;
Small weight, easy manipulation, easy installation;
Short delivery terms even for models which are not on stock.
More informationabout our separators can get from our YOUTUBE channel.
For more technical informations of different separator models with all neccesary data please contact us on our e-mails or click here.
Our separators are already installed at:
BWC Ugrinovci – 1 l/s
TEKNOX – CAT Vrcin – 20 l/s
USA EMBASSY – 26 l/s with 4 separators
HIGHWAY CORIDOR X: SECTION HORGOS-NOVI SAD – 10 separators different capacity
HIGHWAY BATOCINA-KRAGUJEVAC – 5 separators different capacity
SECTION DONJI NERADOVAC-SRPSKA KUCA – 8 separators different capacity
KNEZ PETROL D.O.O. – 14 separators different capacity
RKS KOMPOZITI Celarevo – 20 l/s
KOV PLAST Golubinci – 6 l/s
LA FANTANA Belgrade – 10 l/s
and many more.

Grease and oil separators / mineral oil and kitchen grease separator / Grease, oil and fats separators – GOF
Grease and oil separators serve for separation of greases and oils of vegetable and animal origin from wastewater, where also as polutions can be find pieces of food, traces of dish cleaning detegrent e.t.c. These separators wherever is necessary to separate greases and oils from wastewater and obligatory in plants as: commercial kitchens and large catering establishments, restaurants, abatttoirs, butcher's shops, fast food preparation plants, vegetable oil reineries, margarine factories, chip and crisp producers, peanut roasting plants e.t.c.
Made of pressed polypropylene plates with big resistance on all types of chemicals. Containing integrated sludge trap, gravity grease separator with collection zone for separated grease and oil and sample taking zone.
Designed upon EN 1825-1 (2) respecting all requests described with given instructions.
Concept of separation is gravity, without any external energy using physics laws of connected vessels and falls of wastewater from one chamber into another up to the moment of separation of grease from water, discharging water out of separator and keeping grease polution inside. The best in efect separation can be achieved positioning the device right after discharge of wastewater and before biological wastewater treatment plant.
Made for wastewater flows from 1 l/sec up to 10 l/sec or considering the number of prepared meals. Separator dimmensions are shown in table bellow: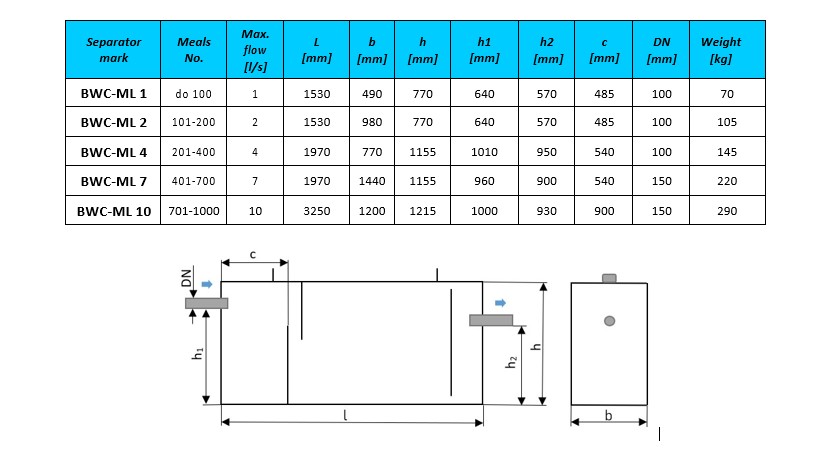 Short list of our sattisfied clients:
CHINA ROAD AND BRIGDES CORPORATION, branch Belgrade – 7 l/s
CHINA COMUNICATION AND CONSTRUCTION COMPANY – 5 pieces different dimensions
US EMBASSY BELGRADE – 3 l/s
BWC Ohrid – 8 pieces different dimensions
KNEZ PETROL, Belgrade – 3 l/s and 6 l/s
MILANOVIC WATER TREATMENT, Kragujevac – 2 pieces of 1l/s
and many more restaurants, gas stations, mountain sport kamps….

For more technical informations of different separator models with all neccesary data please contact us on our e-mails or click here.