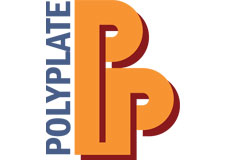 PRESSED polymer plates factory "POLYPLATE" is located in the small place Batote, 9 km away from Brus.
The factory was founded in 1990 and from 2004 is part of BWC group.
During 2006, 2007 and 2013, significant investments were made in the factory. That development lead us to capacity increasing from 500 t/year to 1200 t/year.
Polyplate is export-oriented and 90% of our production capacities is delivered to foreign customers, mostly from the European Union.